Whether you've just moved into a new home or are looking to modify your current one, it's important that you have a proper pet door in place for your dog. While there are countless types of pet doors on the market for you to choose from, you should be sure to do your research to know which type will serve you best. From electronic dog doors to fully customized ones, there's certainly no shortage of options at your disposal. Ultimately, the pet door you end up purchasing should be convenient for both you and your dog. You want a door that will stand the test of time, require minimal maintenance, and allow your dog to easily pass through it. In this article, we'll be covering the various types of dog doors for sale. Once you have a clear sense of the various types of dog doors out there, you'll have an easier time determining which kind is best for you and your dog.
Electronic Dog Door
Electronic dog doors are great for homeowners who like to let their pets come and go as they please. Since most electronic dog doors are equipped with selective entry, your door will be able to let your pet in via a small chip on their collar while keeping pests like raccoons out. Equipped with weatherproof materials and the ability to be easily installed, electronic dog doors have proved to be quite popular among homeowners across the country.
Sliding Screen Door
If you're hoping for a sliding screen door with a dog door in Orange County, you have the freedom to easily install the panel without committing to it fully. Since sliding door inserts can be installed and removed very easily, you can try one out to see if it works well for your pet. If it does, no need to make any changes! If not, you can always have it removed and work on finding a different solution.
Door-Mounted Dog Door
Perhaps the most popular pet door over the years, this type of dog door has a single flap that acts as a barrier between your house and the outdoors. With a gentle push, your dog will learn to pass through the dog door relatively quickly and easily. Door-mounted dog doors can be easily installed and are incredibly affordable compared to other pet doors.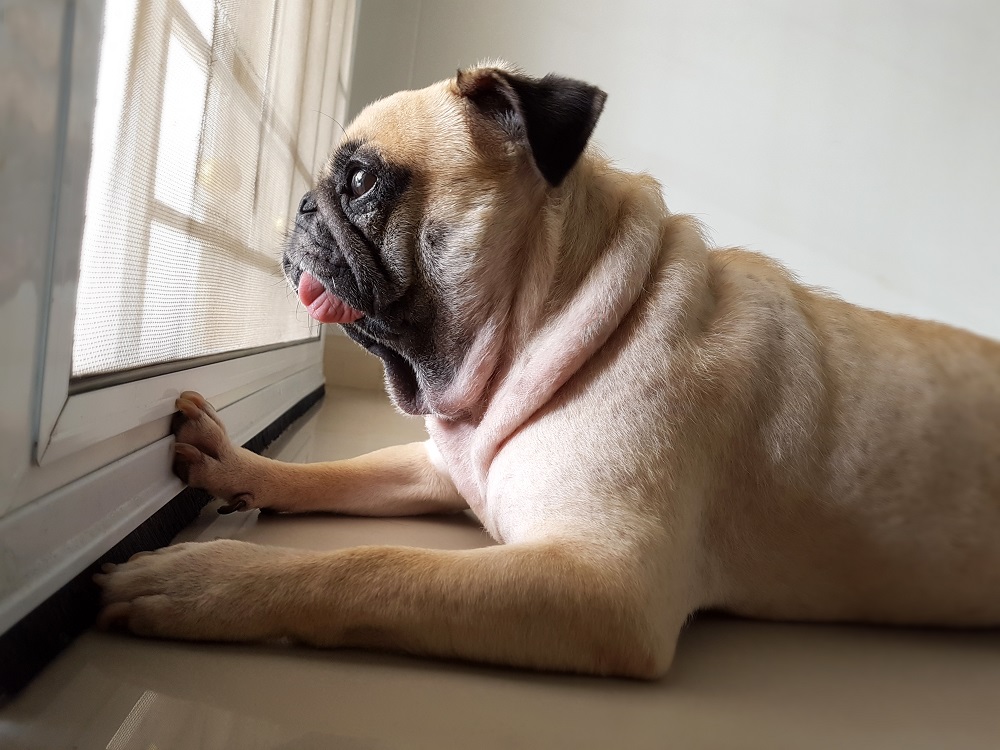 Dog Guillotine Door
While the name may be ominous, dog guillotine doors are perfectly safe and ideal for people with kennels or dog runs. Designed to keep your dogs in their enclosure, guillotine doors are known for being both incredibly durable and rather cheap. These types of dog doors should mainly be used by people with dog kennels, as they're not as ideal for most homeowners.
Custom-Made Dog Door
For complete control over the type of dog door you install in your home, work with a professional company that can help you design a fully customized dog door. This allows you to include any special features that you'd like to include in your dog door, while also ensuring the door will fit perfectly in your home. Contact Danjo Windows and Doors if you want a beautifully-made customized vinyl pet door for your home!