When you have a dog or outdoor cat living in your home, a pet door is essential. These doors make it easy for your pet to move freely inside and outside as they please without bothering you. Choosing the right dog door, however, can be difficult since every animal and home has its own unique needs. Keep reading to learn what factors to consider when you are looking for a dog door.
Location
One of the first things you should think about is where you'll place your dog door. When most people imagine a dog door, they picture it installed in their door. This isn't the only place you can install a dog door anymore, though. You can install it in a wall, a sliding screen door, or even a window. The location where you choose to install the door will inform the materials used to make the door. A door that will be placed in a wall needs to be constructed out of different materials than one for a screen door. So, think about where you will put the door before you start shopping.
Special Considerations for Renters
People who rent their homes often believe that they won't be able to install a dog door. Installing a dog door involves altering the house, which may not be allowed in the lease agreement. First, talk to your landlord about installing the door and offer to make repairs when you plan to move out. For renters, a sliding screen door with dog door in Orange County is an excellent option, since it involves little construction or damage.
Your Dog's Needs
Next, think about your dog's unique needs. Make sure the door is the right size for your pet to walk through freely. The door should be at least two inches taller than the shoulder height of your dog since they will bend their head down to push open the door. It should also be at least two inches wider than your pet's shoulders and hips. Consider whether your dog may gain weight in the future, too. If your dog is still a puppy, think about how much they will continue to grow and purchase a door that will suit their future needs. If you have a dog with short legs, plan to place the dog door lower to the ground so it is easier for them to use. If you have multiple dogs, make sure the door is suitable for all of them. Consider getting a custom dog door in Orange County, CA,that will meet all of your pet's needs.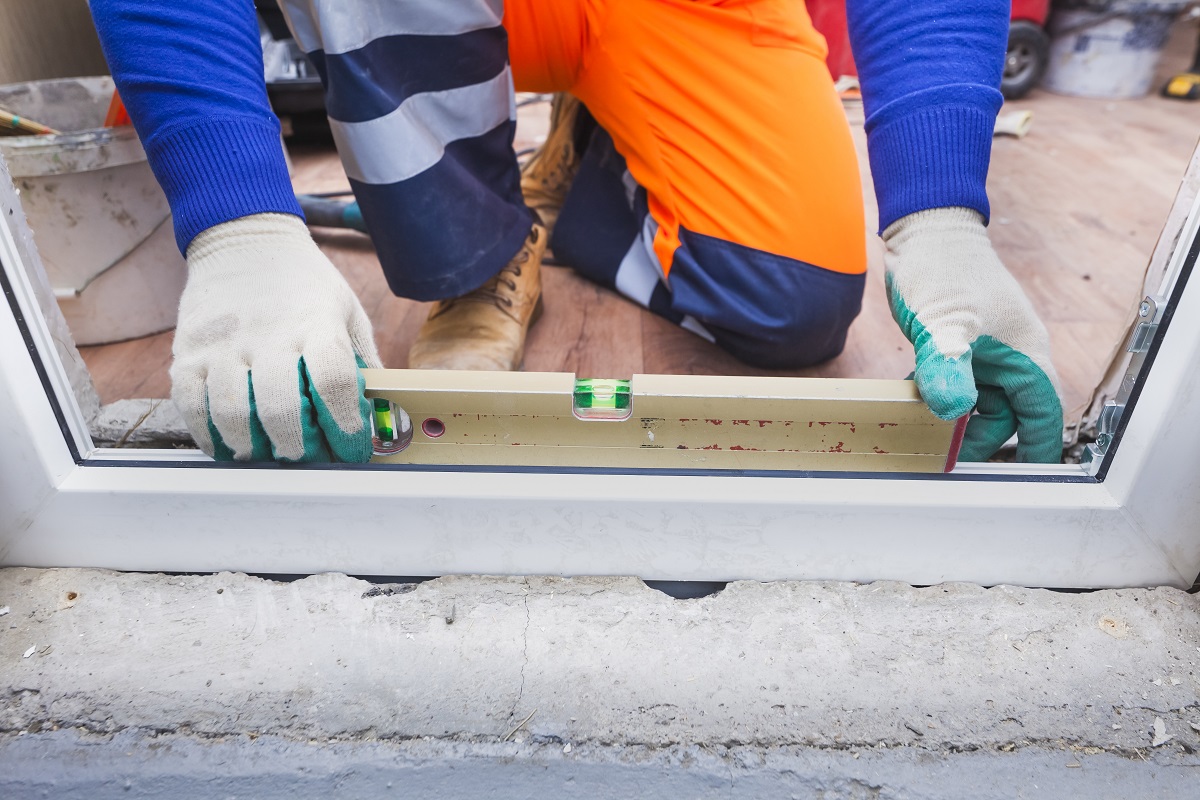 Other Important Considerations
Here are a few other things that you will need to think about when choosing the dog door for your pets.
Cost: Think about how much the door and installation will cost and set a realistic budget for your search.
Weather: If you live in a harsh climate, you'll want to find a door that is well insulated and seals tightly.
Kids: If you have young children in your home, it may be a good idea to wait on the dog door or purchase one that locks so you can avoid any potential accidents.
Animal Intruders: Is there a lot of wildlife in your area? If so, keep potential animal intruders in mind and find a door that will keep them out.
A custom dog door in Orange County will be tailored to your exact needs. For more information on our custom-built dog doors, contact us at Danjo Windows and Doors.