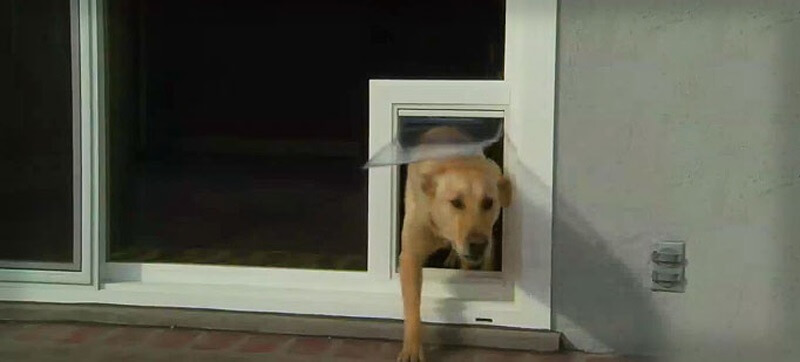 Best Custom Door Doors in Santa Ana
Dogs are so much more than pets. They are family members that deserve unwavering love and attention. If you have a dog, why not install a custom dog door to let your dog come and go from the yard as they please?  At Danjo Windows and Doors, we supply ready-to-install dog doors for vinyl frames in your home. When you need an automatic dog door, count on our team to provide you with a free in-home estimate so you get the right dog door the first time at the right price. Not an Orange County resident? No problem! We have dog doors for sale nationwide. At Danjo, we ship to all 50 states quickly. Our team gets your measurements and puts together a customized door delivered right to your home in almost no time at all.
Our Door Guarantee Options
At Danjo Windows and Doors, we have wide variety of styles and sizes available for all dogs. Whether you have a miniature poodle or a Mastiff that requires a large dog door, it's no problem. We offer customized dog doors for large dogs weighing up to 120 pounds. Each of our dog doors comes with our full-replacement guarantee. This includes replacement hardware, broken glass replacement, door screen replacement and more! At Danjo, we want our customers to be happy, both people and dogs.
The doggie doors we supply are made to be installed on vinyl frame doors. If this is your first time purchasing a doggie door from us, the following list is a brief overview of the styles we offer:
Doggie door for French doors
Sliding glass dog door
5 sizes for all shapes and sizes of dogs
Sliding glass dog door
We know that choosing a dog door isn't always easy. That's why we're available today to answer your questions. Call now to schedule your in-home estimate and to find the best fit for both your door and for your dog.
The Benefits of Automatic Dog Doors
Are you hesitant to install a dog door because you think this makes your home vulnerable to intruders, humans, and wildlife? The good news is that today's dog doors come with a number of safety features. For example, our dog doors are made to work only for your dog. Danjo doggie doors are automatic and electric-powered. They're created with security features that recognize your pet when he or she approaches. Our doors are much different than the old-fashioned flap doors that invite every outside creature in. An automatic door only opens for your pet because he or she wears a collar that transmits a particular code. When the automatic door recognizes the code, the door opens and your pet walks in. With this state-of-the-art system, you never have to worry about coming home and finding your neighbor's dog lounging on your sofa.
Pets and Owners Benefit from Automatic Doggie Doors
One of the reasons so many animal lovers don't have dogs is because they're busy. They don't have time to come home during their lunch break to walk a dog. Or, they'd prefer to sleep in on a Saturday morning instead of letting Buddy out at 5 am. If you're putting off getting a dog because you don't think you have time to walk him, an automatic doggie door is perfect.  When you buy a dog door and install it, you give your dog the outside time they crave and free up your to-do list. Dog doors let you worry less and give your pet more time outside.
Order Your Doggie Door Today
Contact our Santa Ana, CA, team to place your order for a custom-made doggie door today! Don't forget. You don't have to be local. We ship all over the country and guarantee our products 100%. Call us today to start the ordering process.