Finding the right dog door for your home can be a little more challenging than you first expected. It's more than just choosing a door from a catalog and installing it; you must take your time first to determine that you have found the right door for your dog and your lifestyle. There are so many different sizes and styles to consider; you may not even know where to begin. For help making this crucial decision, use the handy dog door buying guide below.
Where to Install It
The very first thing you need to decide is where you will place the dog door. When people think about where a dog door goes, they typically think of installing it in their door. However, there is a growing trend of installing dog doors in walls, windows, and even patio doors. Consider all of the possible locations before you settle on the one you want.
Keep in mind, too, that your pup will likely be hanging out in the area near the new door more often than before. As such, you may want to place it in a low-traffic area so they won't be too disruptive.
Size
After choosing where to place the door, think about the size requirements for your dog. Measure your dog from shoulder to shoulder, and shoulder to the floor. This will give you a good idea of what size door you need. Pet doors range from small to extra large, so it's easy to find one that can accommodate your pet.
If you are shopping for a puppy, consider the size that they will grow to, not the size they currently are. Alternatively, you can wait until they are fully grown before purchasing the door. Keep in mind that the size of the gate may also impact where you choose to place it. If you have a large door, you want to put the door in an area with lots of open space.
Weather Considerations
Do you live in a harsh climate? If you typically experience snow, strong winds, or extreme heat, you'll need to consider certain features when picking out your door. Try to find a door that closes tightly and provides some insulation. Electric pet doors are usually good at achieving this, but they often come with their own downsides. Do some research to try to find a suitable dog door for your climate.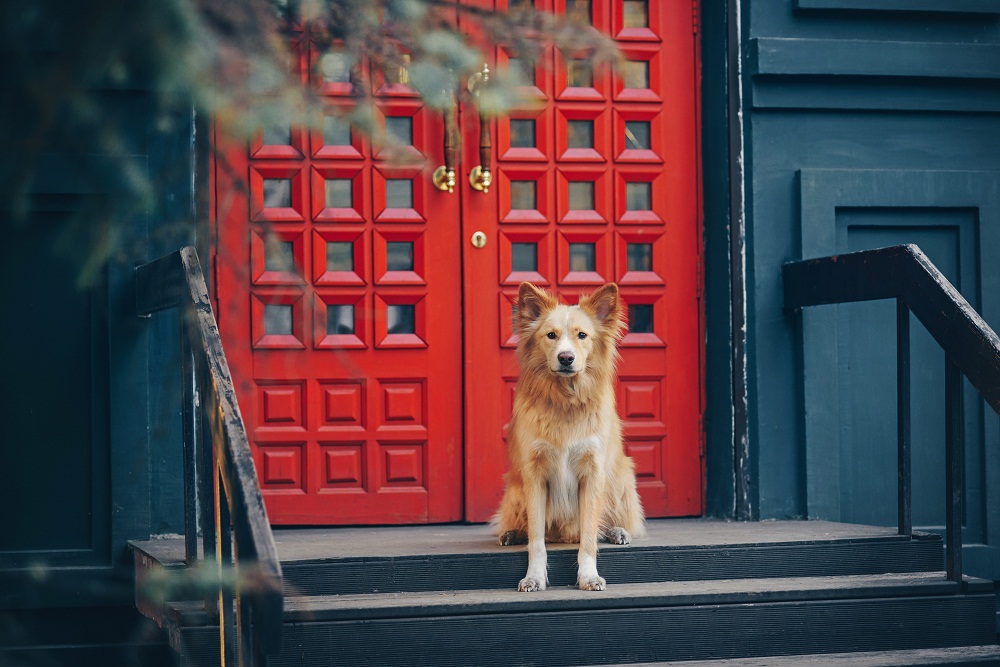 Special Features
When looking to buy dog doors in Orange County, you should also think about the extra features that come with them. Nowadays, there are all sorts of dog doors on the market, from motorized doors to ones that are controlled by an implantable microchip in your dog. These features make the doors much more convenient for both you and your pet.
Take a look at all of the doors on the market and all of the features that are available to you. Then consider which ones are the most important to you and try to find a door that offers the most.
Dog Doors for Renters
Just because you live in an apartment doesn't mean you can't install a door for your dog. You don't need to cut a hole in the door or wall, damaging the property and angering your landlord. Instead, consider installing a dog door in a glass sliding door or window if your pet is able to reach it. You can even get a custom dog door made for this very situation.
To learn more about finding the right dog door for you and your pup, contact us at Danjo Windows.