Are you thinking about installing a doggie door from Orange County in your home? This can make it a lot easier for your pup to make emergency bathroom runs and enjoy the boundless outdoors! Fortunately, dog doors don't cost a lot of money and come in a variety of shapes and sizes. If you need more convincing, here are a few pros of buying and installing a custom dog door from Orange County today.
Affordable for Most Budgets
If you're worried about the cost of purchasing and installing a dog door for your home, you'll be glad to know that you can order one that suits your budget. Dog doors are commonplace in most houses, which makes them a low-cost accessory for your pup. However, you should still acknowledge your budget and determine which dog door brands would best fit your spending range. Also, you should keep the installation costs in mind, if you can't install the door on your own.
Can Be Custom Made for Your Dog
If you have an overweight dog or a pipsqueak, don't worry about finding a door that can fit your furry companion. Dog doors come in a range of shapes and sizes that you can choose from. Also, some dog door companies even offer a custom service, where you measure the size of your dog, and they can make a door that perfectly suits their dimensions.
If you're thinking of doing some DIY, you should keep in mind that there are already affordable dog doors out there that will fit your pup perfectly. Plus, the company's specific installation process can help make the door last for years to come. So, forget about doing the heavy lifting yourself, let a local company make a custom door for your dog today!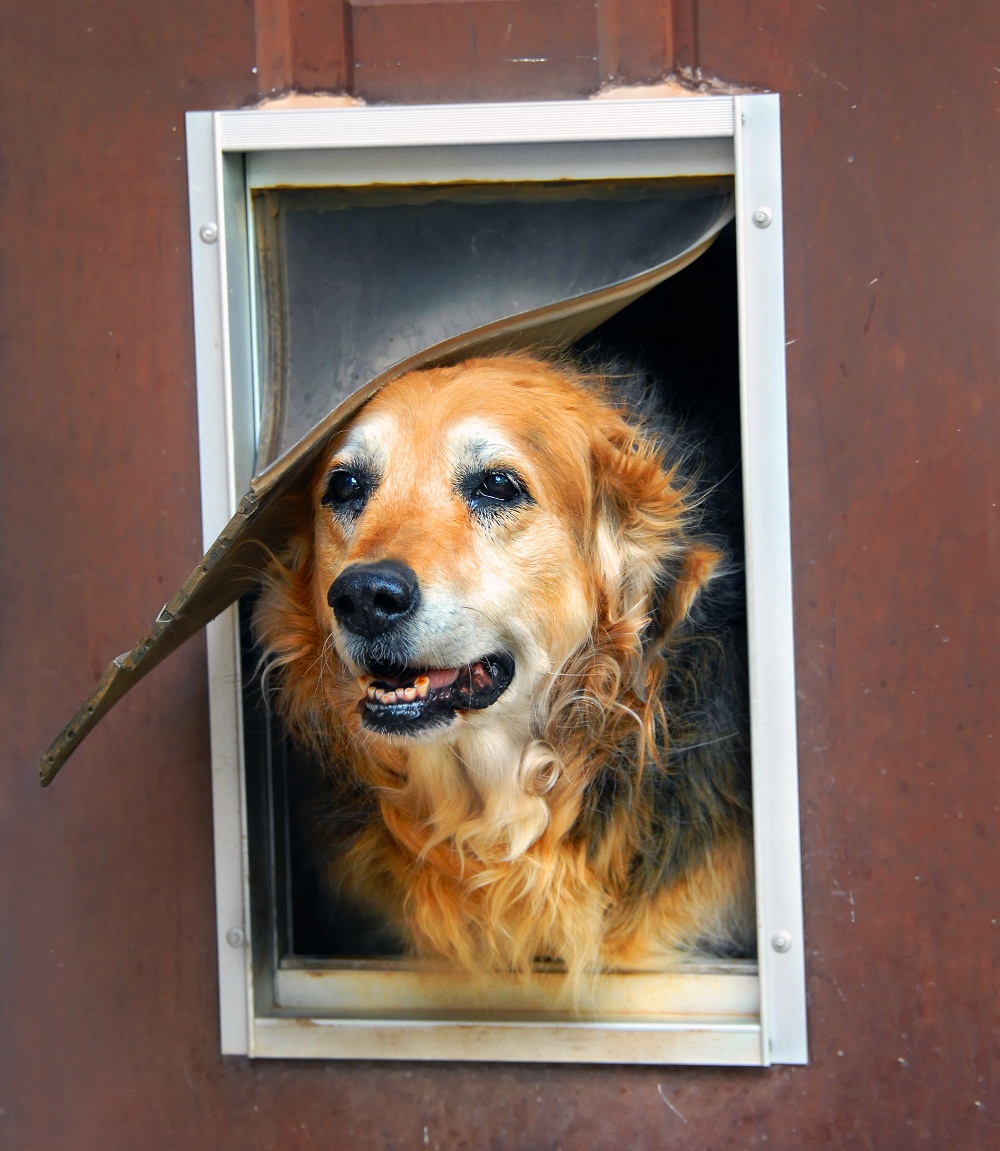 Give Dogs Freedom to Go Outdoors
A dog door is your furry friend's access to the outside world. If you have a fenced backyard, it's a good idea installing the doggie door on the back door. This way, your dog can pop in and out of the house whenever they want.
But don't forget, most dog doors come with a lock, so if you're not home, no one will try entering your home through this small opening, despite what the movies show. Particularly if you don't feel like taking your dog on a bathroom run in the pouring rain, you can simply let them out via the doggie door and have them go on their own. Talk about the leisure of dog ownership!
Forget about a Dog Walker
Hiring a dog walker to take care of your dog on the weekdays can run you a hefty bill. Rather than paying hundreds every week, installing a dog door can take care of all this for you. Although you might need to invest in a busy feeder so they don't down all their food, having a door for your dog to go in and out of the house while you're not there can make mid-days walks a lot easier.
There are a ton of advantages to buying and installing a doggie door in your home. Although you might be worried about finding a door that suits your dog, there's plenty to test out. Now, all there's left to do is figure out how much you want to set aside for this expense and measure the size of your dog. To purchase your new dog door today, contact Danjo Windows today at 714-460-9871!